Find a Tracker
The closest tracking dog may be in an adjoining state. Also there are trackers working out of states that currently do not allow tracking dogs that are willing to travel to assist you in recovering your wounded animal so look there also.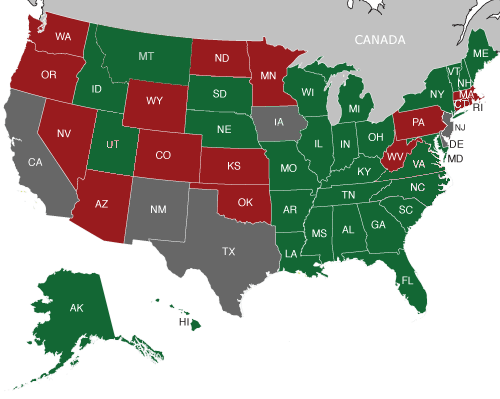 Green — Tracking allowed
Red — No Tracking allowed
Gray — Tracking allowed under certain circumstances or in certain areas of the state but not all.