State: AR
Arkansas- The only regulations concerning tracking dogs pertain to the season and areas were dogs are allowed to chase deer. After wounding a deer, one dog controlled by leash may be used. Tracking is allowed only after permission has been obtained from a wildlife officer. In areas were dog hunting is allowed, a tracking dog could be used without a leash and without gaining permission from a wildlife officer. You can track at night but without any weapons. All tracking dogs are considered hunting dogs and hence would have to have a collar on with the owner
http://www.agfc.state.ar.us/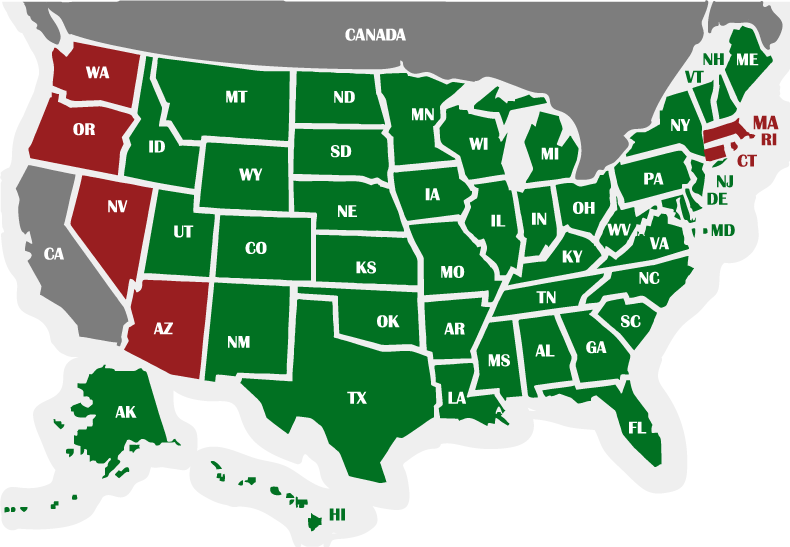 Green — Tracking allowed
Red — No Tracking allowed
Gray — Tracking allowed under certain circumstances or in certain areas of the state but not all.