State: ME
Maine- You may track at night. You must have a leashed tracking dog license and the applicant must also take an examination and pay a license fee. You are required to notify the conservation ranger before tracking. The handler can dispatch the deer at night with a handgun or firearm as stipulated in the regulations.
http://www.state.me.us/ifw/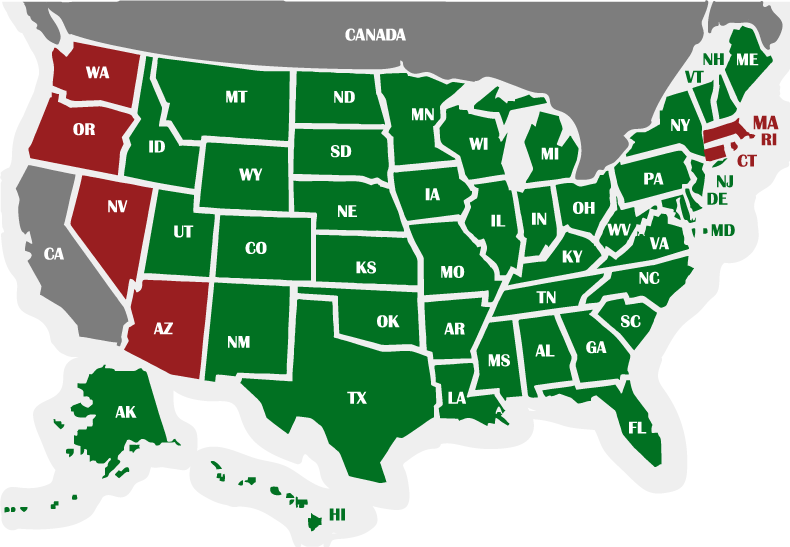 Green — Tracking allowed
Red — No Tracking allowed
Gray — Tracking allowed under certain circumstances or in certain areas of the state but not all.