State: NM

Page 22:
Leashed dogs may be used to locate wounded or dead pronghorn antelope, elk, deer and javelina, but may not be used to locate Barbary sheep, bighorn sheep, ibex and oryx. If dogs will be used to locate wounded or dead game, hunters must register at the local NMDGF area office before hunting.
http://www.wildlife.state.nm.us/download/publications/rib/2016/hunting/2016_17-New-Mexico-Hunting-Rules-And-Info.pdf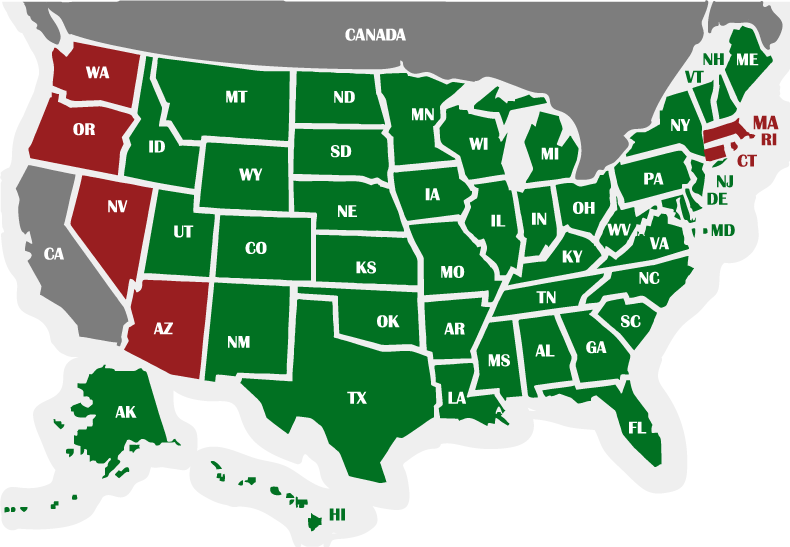 Green — Tracking allowed
Red — No Tracking allowed
Gray — Tracking allowed under certain circumstances or in certain areas of the state but not all.