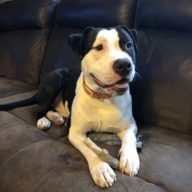 Aaron Bangel
8191 upland bend
Camby, IN 46113
Home Phone:
Cell Phone: 317-732-7999
Beau is recovery from an ACL tear. We will not be tracking the 2019/2020 season. Tyler Westell and Brian Calvert are great trackers with great dogs. You can find them when you search for trackers in this area.
Winding River Deer Tracking
317-732-7999 (business)
If possible, send a text if I don't answer, there are too many scam calls going around.
Availability:
weekdays- after 5 (limited to local tracks)
Weekends- anytime
WILL TRAVEL UP TO TWO HOURS DEPENDING ON DAY AND TIME.
Published: 10/16/18