State: AK
Alaska- Allows for the use of a single leashed tracking dog. The handler can carry a firearm day or night. Artificial lights are permitted.
http://www.adfg.state.ak.us/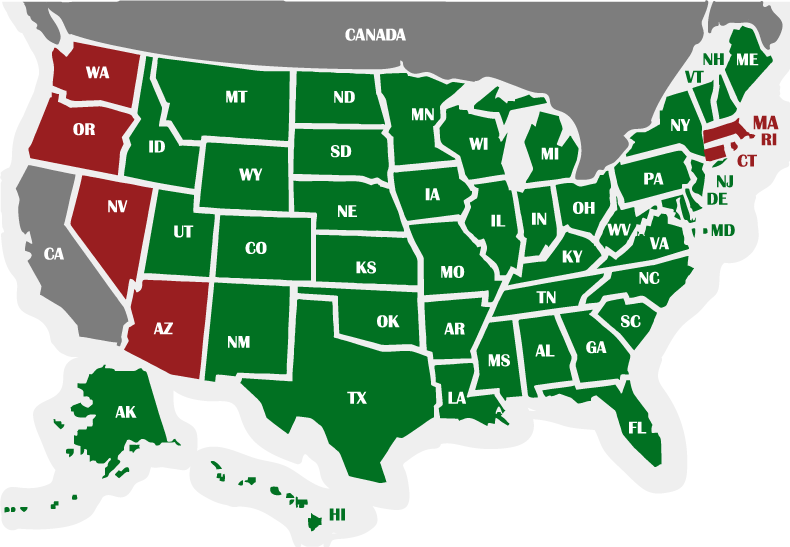 Green — Tracking allowed
Red — No Tracking allowed
Gray — Tracking allowed under certain circumstances or in certain areas of the state but not all.