State: AL
Alabama- There are no laws that prohibit the use of tracking dogs for locating wounded game on private property where you have been given permission to hunt. You cannot carry a weapon during night tracking and the dog is not required to be on a leash during the tracking.
http://www.dcnr.state.al.us/agfd/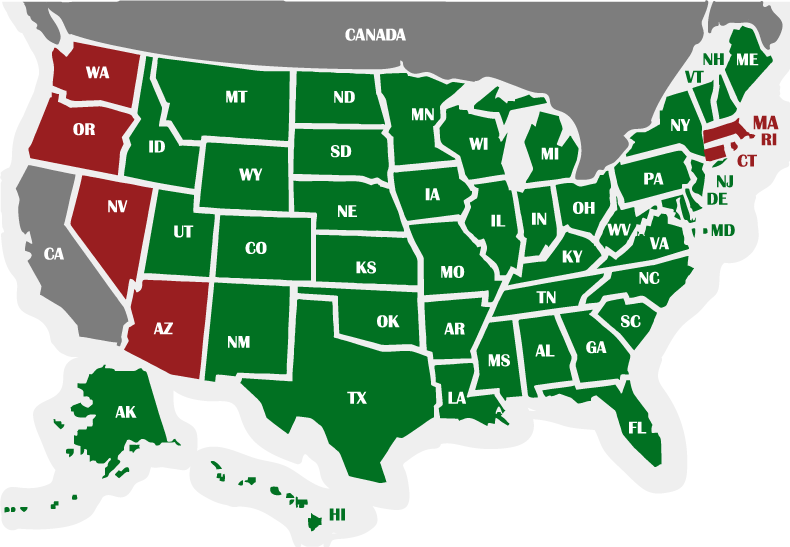 Green — Tracking allowed
Red — No Tracking allowed
Gray — Tracking allowed under certain circumstances or in certain areas of the state but not all.