State: KS

RETRIEVING BIG GAME
ANIMALS WITH DOGS
Dogs may be used to retrieve dead or wounded big game animals with the following restrictions: each dog shall be maintained on a hand-held leash at all times while tracking the big game animal; an individual tracking big game animals outside of legal shooting hours shall not carry equipment capable of harvesting the big game animal; and each individual harvesting a big game animal shall be limited to the equipment type for the permit and season that is authorized. Each individual participating in the tracking of a big game animal shall have a hunting license, unless the individual is exempt by law.
http://ksoutdoors.com/Hunting/Hunting-Regulations
http://kswildlife.org/ww/leashed-tracking-dogs-to-recover-fatally-wounded-or-dead-big-game-september-19th/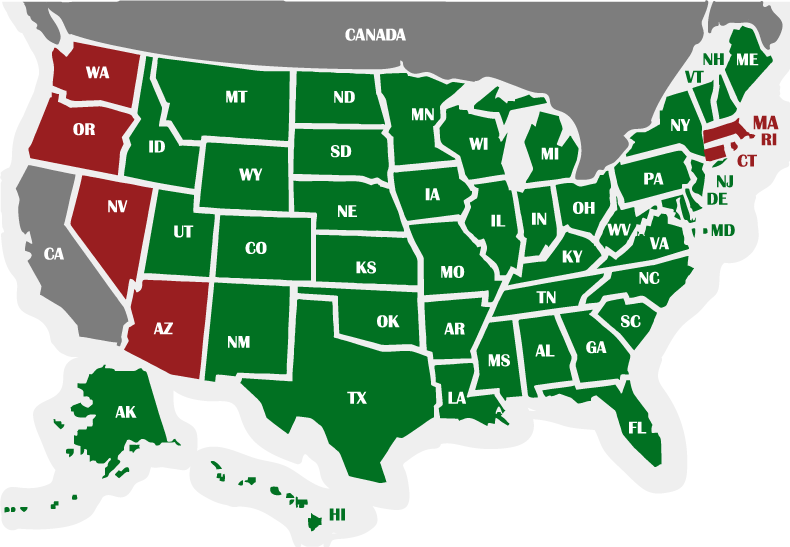 Green — Tracking allowed
Red — No Tracking allowed
Gray — Tracking allowed under certain circumstances or in certain areas of the state but not all.